Home
KARATE TOURNAMENTS
Ryoshin-Kan Martial Arts Association (R.M.A.A.)
Contact Information and GUEST BOOK
Black Belt News
DRAGON FORCE NATIONAL KARATE DEMO TEAM
Hanshi Thompson Bio
Grandmasters Bios
KARATE CAMPS
Karate Archive
KARATE NEWS and UPCOMING EVENTS
KARATE DISCOUNTS, Coupons, Classes, Gear / DVDs,
Martial Arts Styles, Karate Creed, Terminology, & "OBI" Belt Tying
LINKS, Seminars, Clinics, Sponsors
Karate Photos

Page Index: I.)Dojo News II.) Upcoming Events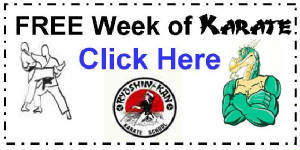 (I.)RYOSHIN-KAN Karate School

2019 Karate News
Dragon Force Demo Team Fundraiser

Please Click on the Photo to make a Donation!

*Supports the Dragon Force National Karate Demo Team & Ryoshin-Kan Karate School.

*Donations will be used to help pay for New Uniforms, Gear, Dojo Fees, & Overhead cost.

We really need your help and Support.

You can also click here to visit / donate at www.gofundme.com/ms8jt0

Thank you for your support!
(I.)RYOSHIN-KAN Karate School

2018 Karate News
(I.)RYOSHIN-KAN Karate School

2017 Karate News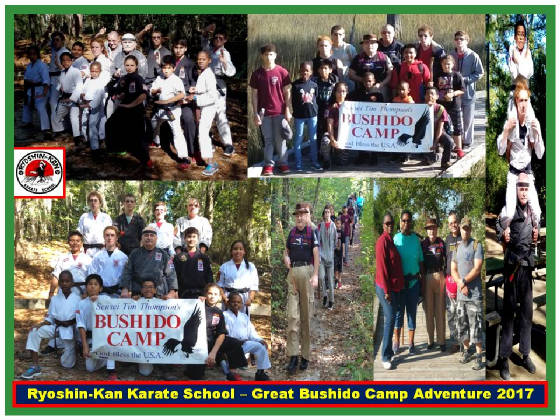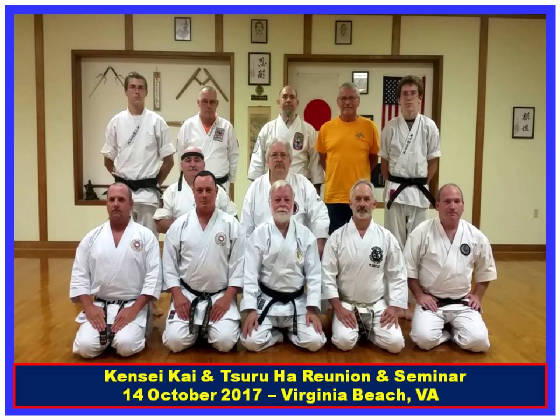 (II.)2019 Upcoming EVENTS:

1 January 2018 - Winter Shugyo
January - Winter Break Karate Camp
January - Kyu Belt Testing
January - World Cup Finals Martial Arts Championships -(Washington, D.C. Area)
January / February- ODU or NSU Basketball Half Time Karate Demo
January - Breaking Clinics
January - Demo Team / Black Belt Trip
26 January - Dragon Force Demo Team Auditions / Tryouts
January / February - Dragon Force on a TV Show.
February - U.S. Classic Martial Arts National Martial Arts Championships - (Virginia Beach)
February - Breaking Clinic
23 February - Dragon Force Demo & Hanshi Thompson Seminar at Virginia Area Dojo.
17 March - Dragon Force Karate Show at Harlem Globetrotters Basketball Game at Ted Constant Center
March - Chinese Kung Fu & Karate Expo * Martial Arts Masters Awards in Pennsauken, NJ
March - Shihan Thompson's Goshinjitsu / Kobujitsu / Kenjitsu Seminars
March - Kyu Belt Testing
7 April - East Coast / VA State Karate Championships - Hampton, VA
15 to 19 April - Spring Break Karate Camp - Ryoshin-Kan Karate School
April - Grand Slam Open National Martial Arts Championships - Richmond, VA
April - Brown Belt Test
April - Kyu Belt Test
April - King George Karate Championships - Fredericksburg, VA
April - Virginia Beach Sun Newspaper
April - Kidz Expo Karate Show - Norfolk Naval Station
April - Breaking Clinic
4 May - Dragon Force Karate Demo at Gathering of Styles Event - VA Beach Oceanfront
4 May - Landstown Spring Festival - Dragon Force Karate Show
May - Asian / Pacific Festival - Dragon Force Karate Show
May - Demo Team Nite Out
25 May - Strawberry Festival Parade
26 May - Strawberry Festival Karate Show
May - Breaking Clinic
June - Goshinjitsu Seminar
June - Battle of the 7 Cities Martial Arts Championships
June 10 - Sensei Thompson's Birthday
June - Sensei Thompson's Birthday Party
June to September - Karate Summer Camp
June - Childtime Karate Show
June - Kyu Belt Testing
June - Breaking Clinic
July - US OPEN Tournament- Orlando, Florida
July - Pro-Soccer Halftime Karate shows - Sportsplex Stadium
July - Portsmouth Karate Demo
July - Sidekick International Tournament
July - Breaking Clinic
August - Dragon Force Karate Show at Callao, Virginia Event
August - Dragon Force Karate Demo at Redskins NFL Training Camp
August - Breaking Clinic
August - Childtime Karate Demo
September - Dragon Force Karate Show at Isle of wight County Fair
September - Breaking Clinic
October - Home Depot Celebration Karate Demo
October - Operation Smile Health Fair and Sensei Thompson Self-Defense Demo / Clinic
October - Brown / Black Stripe Belt Testing
October - Kyu Belt Testing
October - World Fall Classic Martial Arts Championships
October - Bushido Camp Adventure
October - Brown Belt Test
31 October - Halloween Party / Haunted Dojo at Ryoshin-Kan
October - Breaking Clinic
November - Dragon Force & Parents AGT Meeting
November - Fall Season Karate Camp
November - America's got Talent Audition
November - Virginia Beach Sun Newspaper tribute Poster on Ryoshin-Kan / Team Dragon Force.
November - Brown w/ Black Stripe Belt Test
November - Kyu Belt Testing
November - Thanksgiving
November - Thanksgiving Food Drive
November - Black & Brown Belt Physical Fitness Test
November - Breaking Clinic
1 December - 40th Anniversary of Ryoshin-Kan Karate School.
December - Black Belt Exam
December - 36th Annual Black & Brown Belts Awards Banquet
December - 36th Annual Christmas Karate Show at Pembroke Mall
December - Santa Summit / Xmas Market & Dragon Force Karate Show at VB Central Library
December - Christmas Party at Ryoshin-Kan
December 24 - 25 - Christmas Holiday
December - Winter Karate Camp